Posted 6/10/2015
School is out but work continues at the Cabot School District. We have several summer construction and improvement projects underway.
Westside Elementary School:
*New tile in the office
*Major renovation on two restrooms
*Adding additional parking area
Central Elementary School:
*New carpet in two classrooms
Northside Elementary School:
*Art Room is getting new tile
*Second phase of HVAC project is underway
*New lights and ceiling tile in every classroom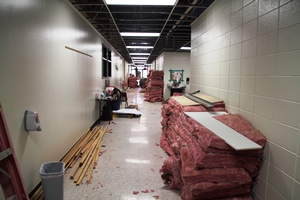 Southside Elementary School:
*New Carpet in one room
Junior High South:
*Halls are getting new baseboards
*Gym floors will be refinished
Junior High North:
*Gym floors will be refinished
High School:
*Phase 1 is complete of the parking lot renovation and redesign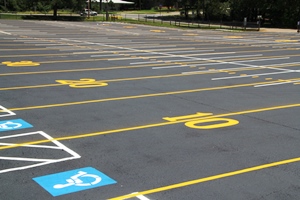 *Phase 2 and 3 has started, old asphalt is being removed and the entire parking lot will be resurfaced in time for the beginning of school
*All the gravel areas will be asphalted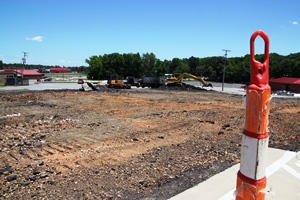 *Old gym and the annex gym floor will be refinished
Agriculture Education Department – S Building Renovation
*Construction continues on the 24,753 square foot remodel
*The existing facility is being remodeled to include:
Animal Science Facility
Metals & Woodworking Shop
Fully Automated Greenhouse
Aquaculture & Hydroponics Lab
Agriculture Business Lab
Television Broadcasting Studio/Video/Audio/Editing
Cabot Middle School South:
*All classrooms in the 6th grade hall will have old carpet taken out and replaced with new tile floors
*Kiva will have its carpet taken out
*6th grade playground will be moved to a new location to create 36 additional parking spaces
*HVAC work will add more air to the kitchen
Ward Central Elementary:
*Dirt is being added to the playground to allow for more drainage
Panther Stadium:
*Visitor Concession Stand: Demolition is complete and the new 1,255 square foot building will house eight new bathrooms (4 women/4 men), 4 serving windows and additional storage for track and field equipment
*Installation of a new sound system
*Throughout the district all tile floors will be stripped of old wax and new wax applied. All carpets will be shampooed.
As you can tell, we have a lot of projects in progress at the Cabot School District. When students and staff return, they'll be able to benefit from all these new additions and improvements. In the meantime, we hope you have a safe and happy summer and we can't wait to see everyone back on Monday, August 17th.