My Jersey, Your Impact
November 5, 2021
It is the final season of Panther football for Cabot seniors who, after receiving support from their teachers for the past three years, are returning that support and gratitude.

"My Jersey, Your Impact" involves senior football players choosing one of their favorite staff members to wear their jersey during game day as a show of gratitude.

Head Football Coach and Athletic Director Scott Reed said, "When we mentioned the idea of "My Jersey, Your Impact" to our seniors they were "ALL-IN"! We have an excellent group of faculty, staff & administration at Cabot High School and they go above and beyond for our students. Many of our seniors had a hard time deciding which teacher to honor. I can honestly say that in my three years at CHS, I have never had an athlete come in to complain about a teacher. The culture here at CHS is outstanding; our students are challenged, mentored and led, daily, by an outstanding group of educators.

Thank you, to the entire faculty, staff and administration of Cabot High School for their continued support and impact of all our students!"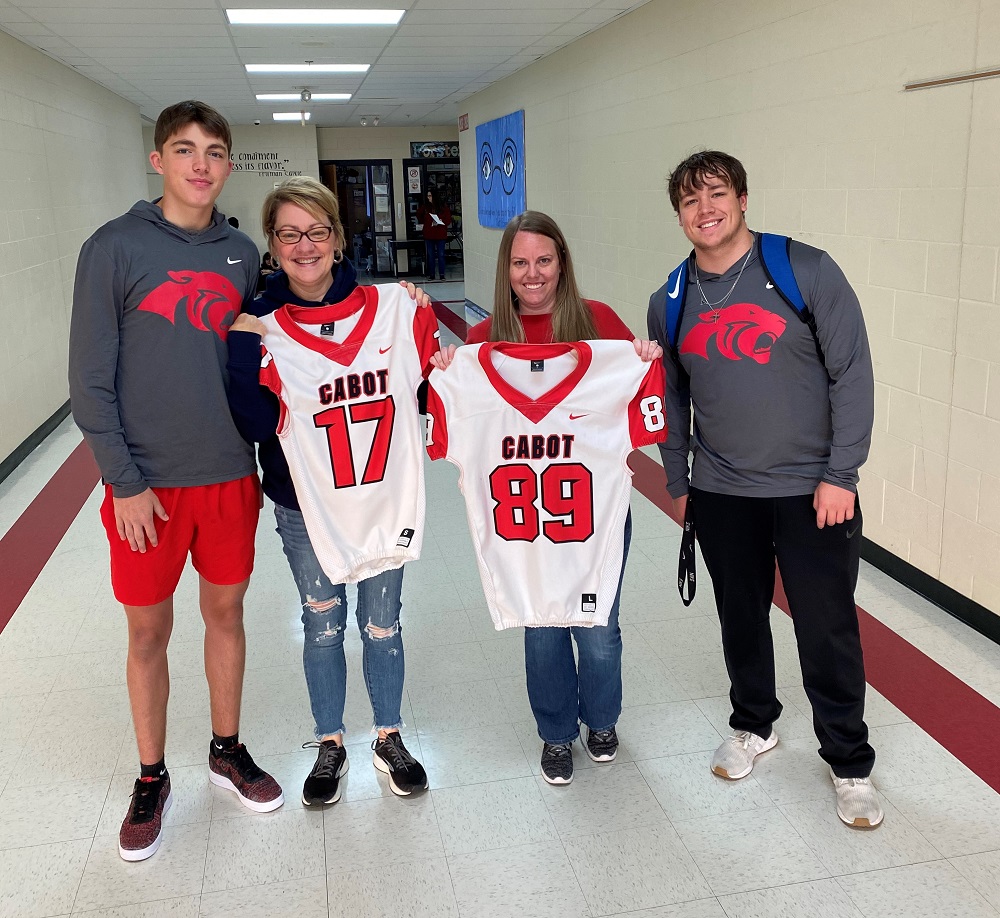 This is a new tradition that Cabot Football hopes to continue in the future.

Cabot plays their last regular season football game at home tonight, Friday, November 5, against North Little Rock at 7:00 p.m. This is also Senior Night for all our athletes! Tickets are available for purchase online or in person.