Cabot Schools Honor Military Heroes On Veterans Day 2017 — Photo Albums
November 10, 2017
It was a special day throughout the Cabot School District as students dressed in red, white, and blue to honor our military heroes.
Several schools held Veterans Day programs. Students performed patriotic songs and held American flags as veterans and their families were the special guests in parades. The Cabot High School AFJROTC cadets also participated in several events.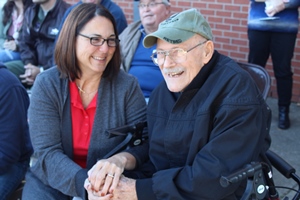 Students have also been learning what it means to be a veteran and why it's so important to honor our military heroes. Students who have parents currently deployed were also recognized.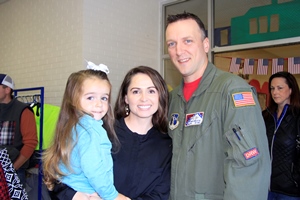 The Cabot School District would like to take this opportunity to thank all our veterans and active service members for protecting our country. Thank you for your dedication and sacrifice. We salute you!
Final preparations of flag placement for Veteran's Day tomorrow. All are welcome to our parade & breakfast beginning at 8:05 am #wcbetterme pic.twitter.com/eGVyZJvAMN

— The Ward Central (@CentralWard) November 9, 2017
.@WestsideCabot Veterans Day parade. The kids were so excited to see our WS heroes. pic.twitter.com/MFvMm7RaXT

— Cabot Public Schools (@cabotsd) November 10, 2017
@MagnessCreek students cheering on our heroes at their Veterans Day celebration! pic.twitter.com/l2NzoR8j1B

— Cabot Public Schools (@cabotsd) November 10, 2017
@CMSNpanthers Military heroes being honored this morning at their Veterans Day celebration! pic.twitter.com/Ui2H2VqMD8

— Cabot Public Schools (@cabotsd) November 10, 2017
@EastsideCabot students singing to our military heroes during their Veterans Day celebration this afternoon! pic.twitter.com/4taNrRWJVO

— Cabot Public Schools (@cabotsd) November 10, 2017