Middle School Quiz Bowl 2021
Mar 18, 2021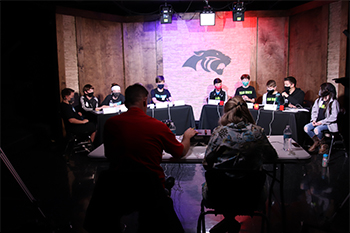 It was an exciting day for our Gifted and Talented middle school students as they competed in the 2021 Middle School Quiz Bowl Tournament.
The tournament was held on the Cabot High School campus on March 10, 2021. The academic competition tested students in several subjects including, math, science, and spelling.
Congratulations to all our students on an outstanding job!
1st Place – CMSN: E=MC HAMMER

2nd Place – CMSS: WE'RE JUST GUESSING

3rd Place – CMSN: WE CAN'T AGREE

4th Place – CMSS: GOOGLE IT!

Also, a special shout out to our CHS Broadcasting Department for videotaping the tournament. We will share the link as soon as it is available.