Red Carpet Rendezvous – Prom & After Prom 2021
Apr 28, 2021
Lights, Camera, Action!
The Cabot High School cafeteria was transformed into Hollywood as students shined in the spotlight and walked the red carpet for the CHS Junior/Senior Prom.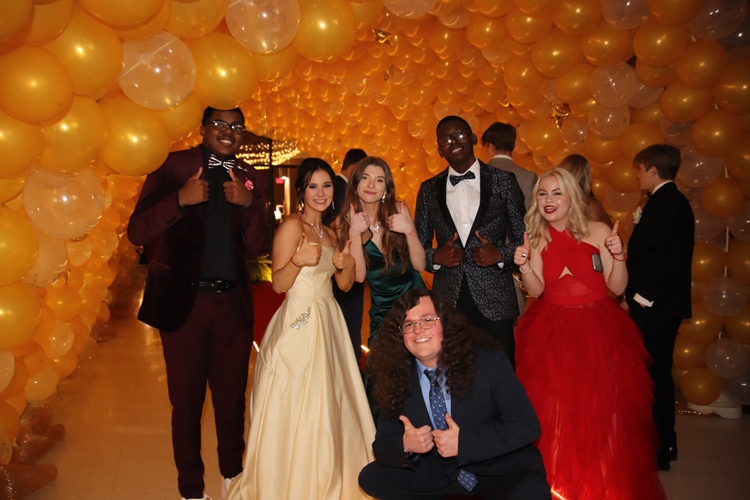 The 2021 CHS Prom King and Queen were Landon Cooper and Kendall Jennings. Congratulations to the Prom King and Queen and their Prom Court!

After prom, students were invited to the After Prom Party that was held in the CHS Field House. This was a free event that provided students with a safe drug-free, alcohol-free alternative on prom night.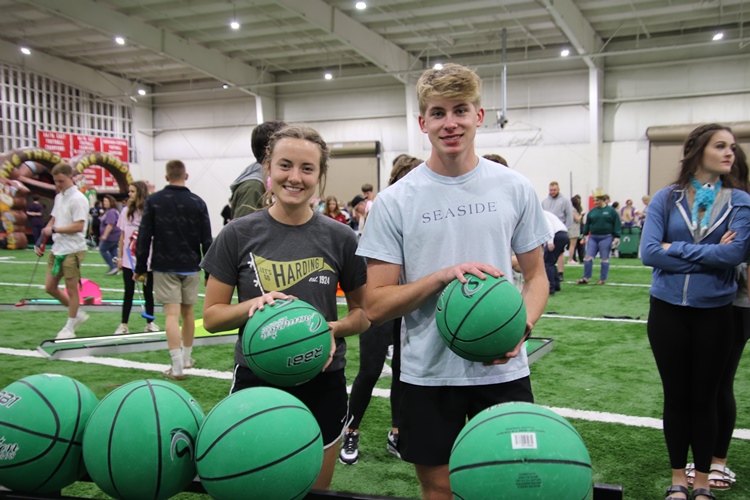 Students enjoyed a night of fun with 9 Hole Mini Glow Golf, virtual reality roller coaster, inflatable dual lane axe throw, vintage arcade games, inflated maze with flash-tech, carnival games, live music and many more events and prizes throughout the night.
There was also plenty of food and the event was chaperoned by staff and volunteers. Door prizes were also given out throughout the evening that included mini fridges, microwaves, laptops, and much, much more!
Sponsors & Donations:
Monetary Donation – Walmart
Monetary Donation – Cabot Panther Foundation
Monetary Donation – Centennial Bank
Monetary Donation – Dairy Queen
Virtual Roller Coaster – Red River Auto Group
Glo Mini Golf – First Baptist Church Cabot
Connect 4 Bball – Army National Guard
Gift Cards – Colton's Steak House & Grill
Multicade – United Methodist Church
Axe Throwing – Church of Christ
Inflatable Maze w/Vtech – First Security Bank
Big Buck Hunter – The Assembly Cabot
8 Man Foosball – Turf Master (David DeBlock)
Food Donations:
Barbeque – Mean Pig
Hamburgers, Cheeseburgers, & Apple Pies – McDonald's
Chicken Sandwiches – Chick-fil-A
Chicken Tenders/Crispitos – CHS Cafeteria
Corn Dogs – Sonic
Sandwich Trays – Subway
Bottled Water – Cabot Church of Christ

Cabot High School would also like to thank the many volunteers for the countless hours they put into these great events.
Thank you to Prom Coordinators Christy Rogers and Brittany Farris, After Prom Party Coordinator Kim Usery and the numerous volunteers who donated their time to help make this night possible!