Enrolling in School Bus Text Alerts
August 19, 2021
Attention Parents of Bus Riders! Here is a great way to stay up-to-date with your student's bus.

All you have to do is enroll and you will receive text message alerts straight to your phone. These alerts may include details on significant bus delays, double routes, mechanical delays, and other important information.
A flyer was sent home with your child this week, but in case you missed it, here are the instructions and pin codes for each bus.

Please read the instructions carefully. You must enroll to get these text messages. If you signed up for text alerts last year, you will need to do it again this year! This is a new system.
Compose a Text Message to: 844-

471

-0117
Text the word ENROLL (ALL CAPS) and Pin Code for your child's bus
Example: ENROLL 018018
There MUST be a space between ENROLL & Pin Code
You will receive a text message confirmation if you enrolled correctly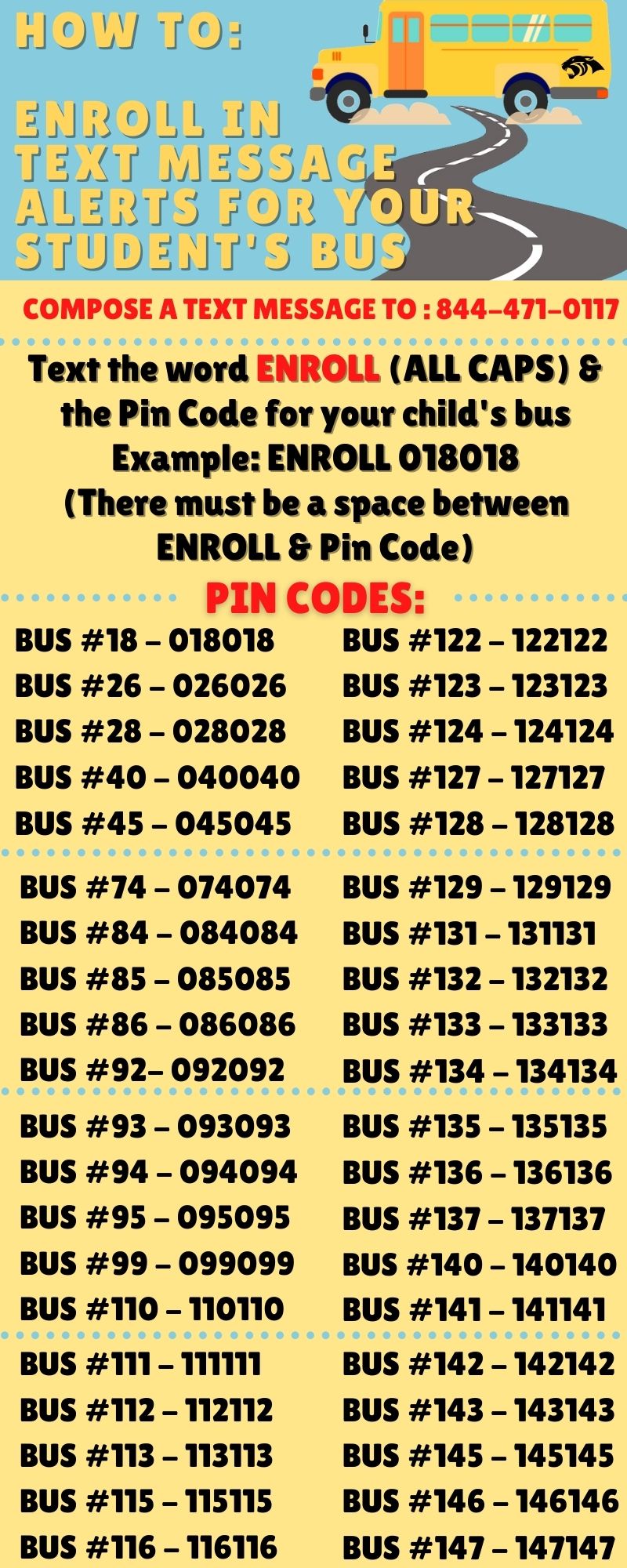 If you have any questions and need assistance, please contact the Transportation Department at 501-743-3531.
Thank you to all our parents and patrons for their patience and understanding as we work together to have a great school year!