Quarantine Guidelines: Optional or Required?
September 3, 2021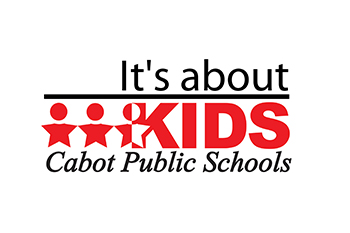 A consistent question asked is... if Cabot Public Schools did not have a face covering policy, could the district modify or simply not follow the quarantine guidelines found in the Arkansas Department of Education "Ready For Learning" 2021-2022 COVID-19 Guidelines for Schools?
On Friday, September 3, 2021, Arkansas Department of Education Secretary Johnny Key and Arkansas Department of Health Secretary Jose Romero reiterated to superintendents that state quarantine guidelines are directives that shall be followed.
---
*Email to Arkansas Superintendents from Secretary Johnny Key
Dear Administrator:
Attached is a memo from Arkansas Department of Health Secretary Dr. Jose Romero regarding the authority of the Arkansas Department of Health, as well as the duties and responsibilities of school nurses and school leaders, regarding the implementation of quarantine and isolation measures for the control of infectious diseases in the state of Arkansas.
It is the position of the Arkansas Department of Education that school districts, under the direction of their respective superintendents and boards of directors, are obliged to adhere to these duties and responsibilities. Ark. Code Ann. § 6-15-202(f) and the Standards for Accreditation of Arkansas Public School Districts require that the superintendent of each school district file a written statement of assurance with the ADE Division of Elementary and Secondary Education as evidence that the school district for which the superintendent is responsible has complied with all statutory requirements. In addition to the responsibilities of the superintendent, Ark. Code Ann. § 6-13-620(3) establishes that the board of directors of each school district is by law required to "adhere to state and federal laws governing public schools".
Please use this as a resource to address any questions you may receive from board members, employees, or members of your school community. I trust that Dr. Romero's memo will provide much-needed clarity as we continue to work together to have a successful school year while mitigating the spread of Covid-19.
Sincerely,
Johnny Key, Secretary
Arkansas Department of Education
4 Capitol Mall
Little Rock, Arkansas 72201
---
*Memo from Arkansas Department of Health Secretary Jose Romero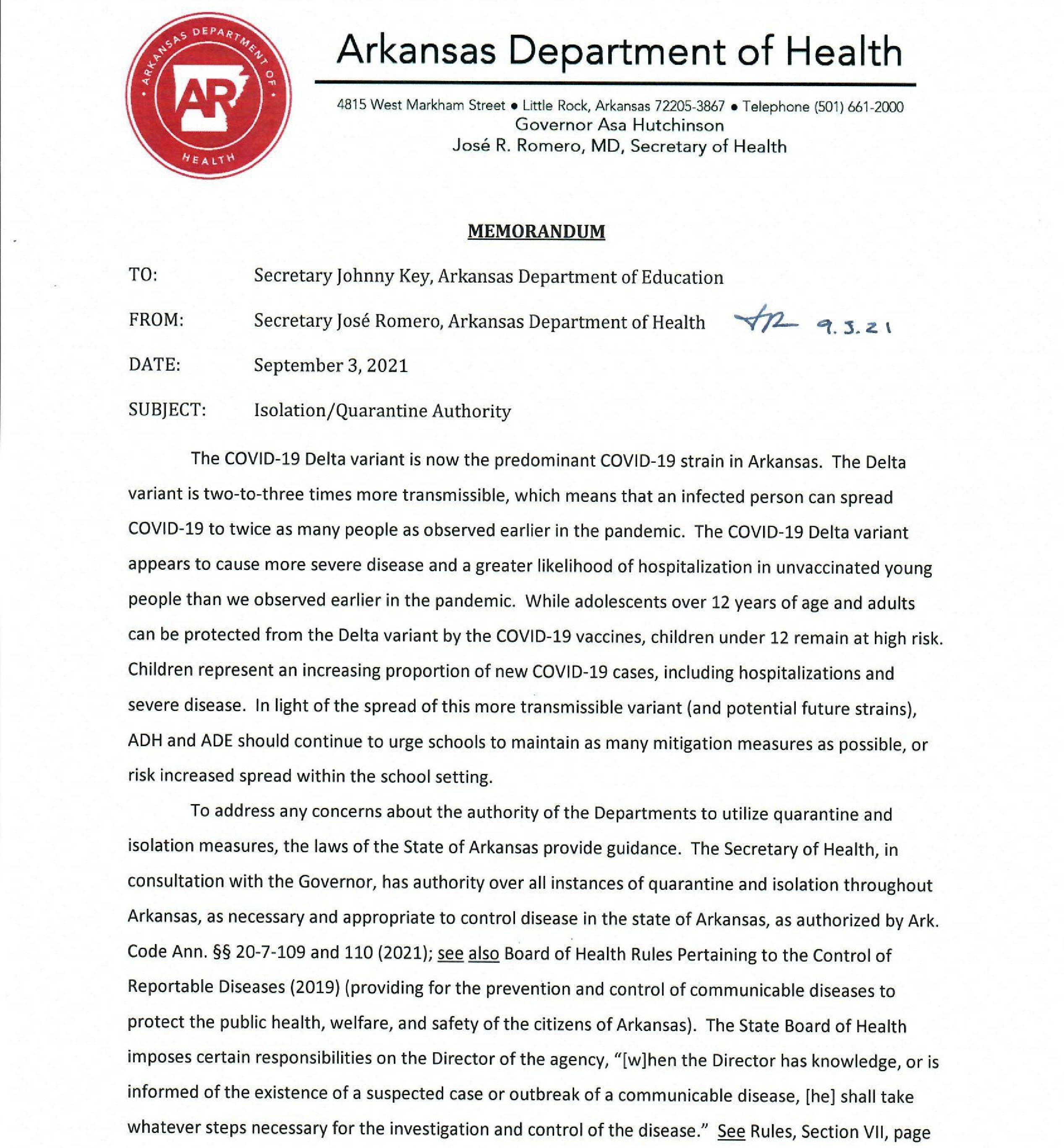 A reminder, our COVID-19 Dashboard displays the number of individuals (students/staff) that would have been quarantined if not for our face covering policy. Click HERE for current data.