HS Cross Country 2021: Conference Champions and Runner-Up Titles
November 9, 2021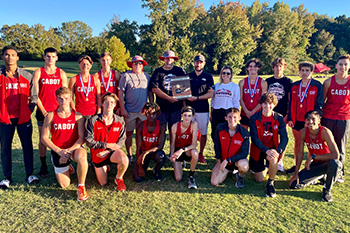 Cabot Cross Country season has come to an end after a very successful year with many top titles and promising athletes!
On October 25th, our Panthers and Lady Panthers Cross Country teams hosted and competed in the 6A Central Conference Tournament along with Bryant, Catholic, Central, Conway, FS Northside, NLR, and Mt. Saint Mary. Our Panthers came out as the Conference Champions for the second year in a row and Lady Panthers finished runner-up!
2021 6A Central Conference Champions: Panthers

2021 6A Central Conference Runner-Ups: Lady Panthers

The 6A State Meet was held November 4th and our Panthers finished 5th and Lady Panther finished 9th overall. Senior Phillip Garcia placed 10th overall out of 140 runners with a time of 16:21.42!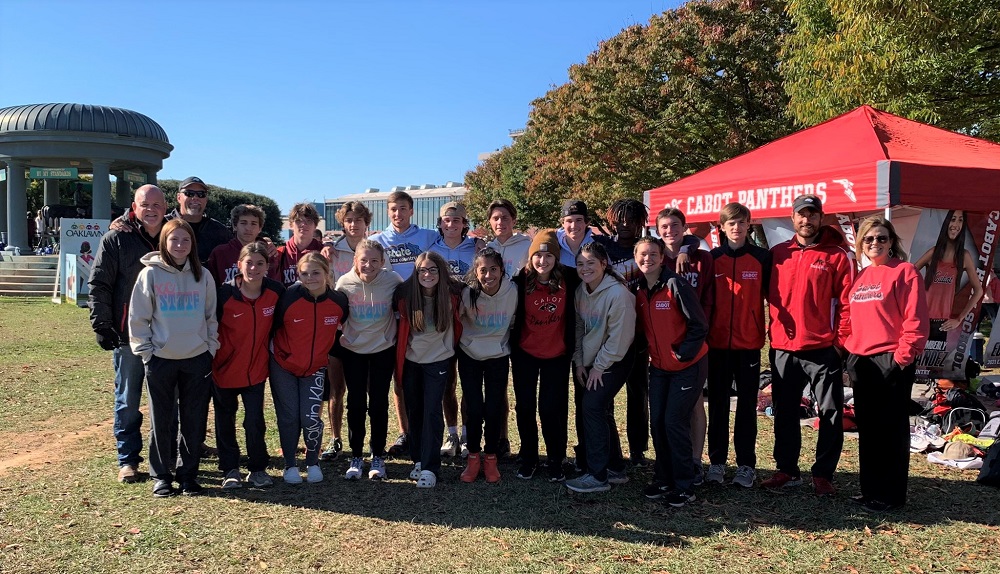 For a complete list of finish times, click BOYS | GIRLS
Congratulations to the following athletes for their post season honors:
Girls
Ashley Sample: All-Conference
Kimberly Hernandez: All-Conference
Mackenzie Wood: All-Conference
Boys
Phillip Garcia: All-Conference, All-State, and ATCA All Star Team
Jake Johnson: All-Conference
Baylee Jost: All Conference
Logan Williams: All-Conference

Cabot senior Phillip Garcia made the All-Star Team and will compete at the Arkansas Oklahoma All-Star Meet on Saturday, November 13th in Rogers, AR.
Congratulations to all our Cross Country teams this season, we are very proud of you!