Cabot Hosts 2023 6A STATE Baseball Tournament: May 11-13
May 7, 2023
The Cabot School District is proud to host the 2023 6A State Baseball Tournament and welcome teams and fans from across the state. The tournament will be held at the Cabot High School Baseball Complex (18 Spirit Drive) Thursday, May 11th through Saturday, May 13th.
Click HERE for a copy of the tournament bracket.

Congratulations to the following 12 teams for making the tournament: Bryant, Cabot, LR Catholic, Conway, FS Northside, North Little Rock, Bentonville, Har-Ber, Rogers Heritage, Jonesboro, Rogers, and Springdale.
Our Panthers are the 6A Central Conference CHAMPIONS and will get a bye the first round of the tournament. They will play in the second round on Friday (May 12th) at 10:00 a.m. and will play the winner of Rogers Heritage and NLR.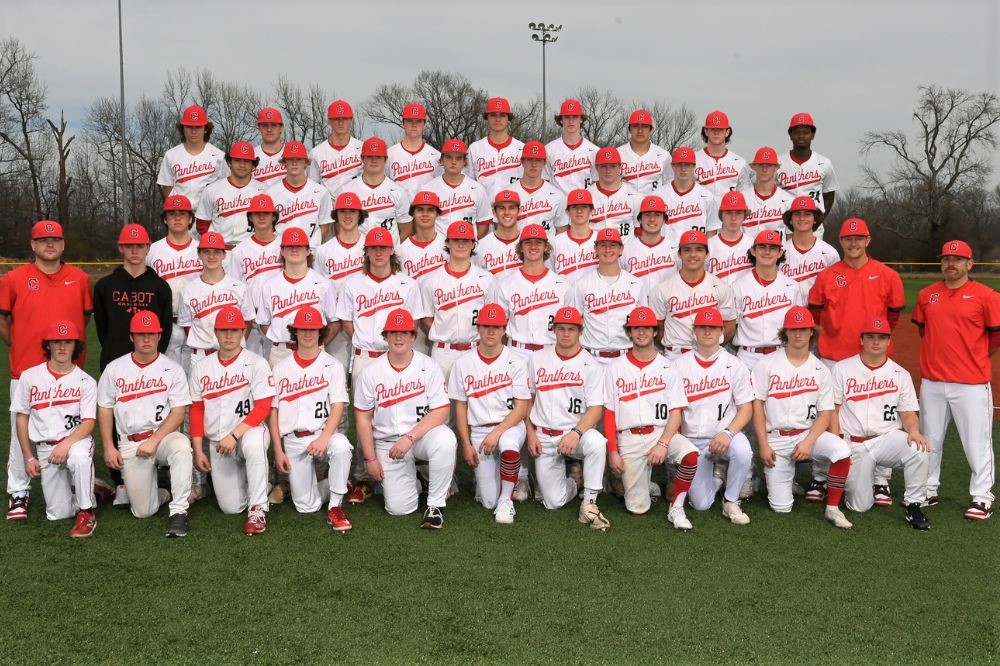 This is a AAA sanctioned event so school issued and Cabot Panther Foundation passes will not be accepted for this tournament. Tickets can be purchased at the below links. You will need a ticket for each day you attend the tournament.
Thursday, May 11th: Online Tickets
Friday, May 12th: Online Tickets
Saturday, May 13th: Online Tickets