CJHS Teacher Shellah Marsh Named VFW Post 4548 Teacher of the Year
May 5, 2023
CJHS English Teacher Shellah Marsh was recently named the VFW Post 4548 Teacher of the Year at the 3rd annual Youth Scholarship Awards Banquet. This honor is given to an educator who teaches Americanism and patriotism. Ms. Marsh has her students enter the Patriot's Pen essay contest every year. She says having her students learn about patriotism and the craft of writing are very dear to hear heart. The VFW is also nominating Mrs. Marsh for their National Teacher of the Year.

Mrs. Marsh graduated with honors from Tarleton State University in Texas. She has been teaching for 25 years and have taught in Texas, North Carolina, Okinawa, Arkansas, and one summer in Mexico through the Rotary Teacher Exchange Program. She currently teaches 8th grade English.
This is Mrs. Marsh's tenth year to teach with the Cabot School District, all of them being at Jr. High South. She is married to John Marsh who retired from the Marine Corps with twenty-two years of service and also teaches social studies at Cabot Junior High South. They have one son, Caton, who graduated from Cabot High School last year.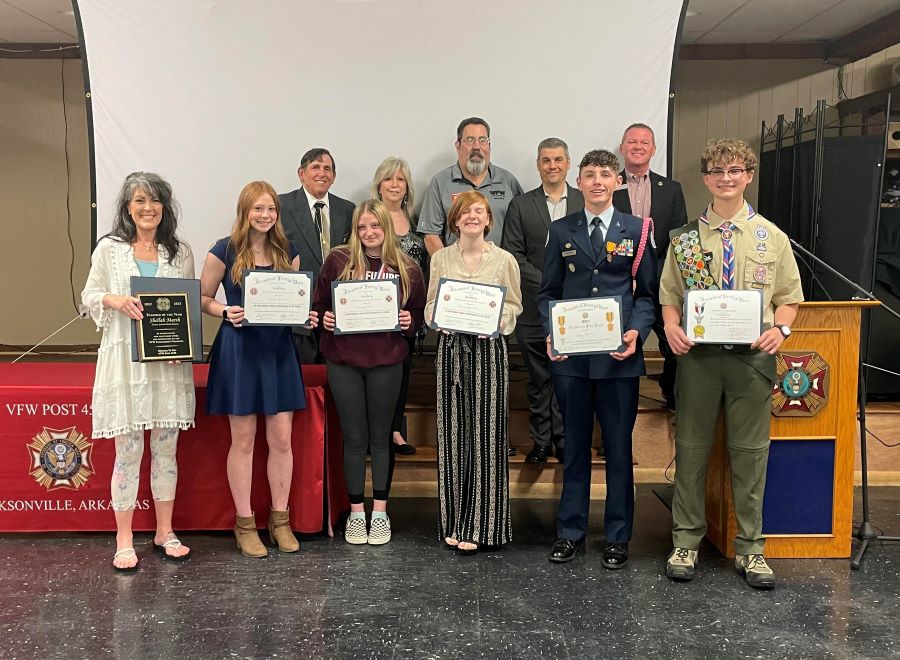 The Cabot School District also had several other students who were recognized at the banquet.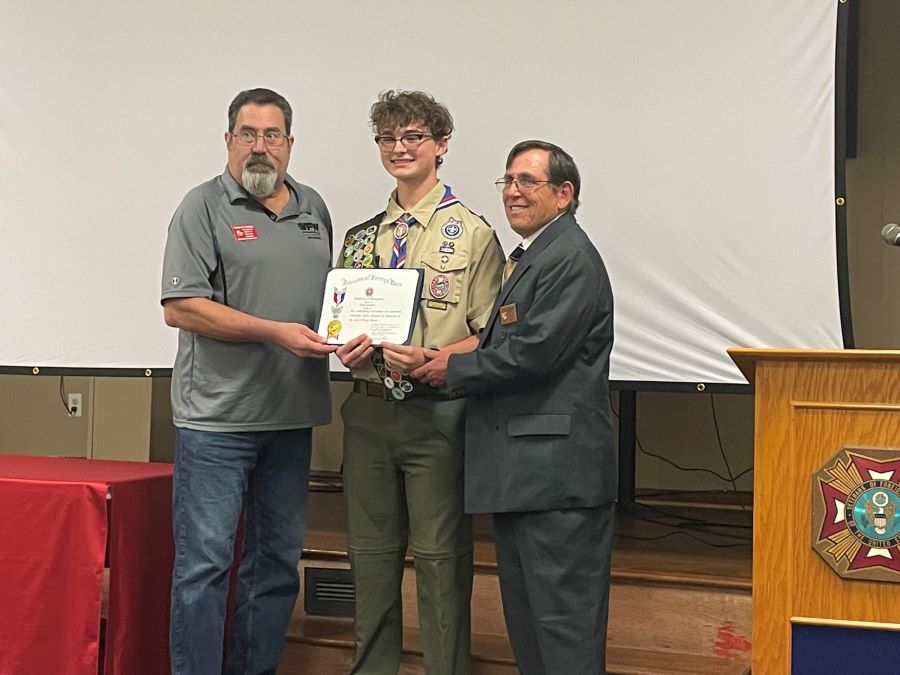 Scout of the Year - Evan Dimitro, Troop 23 - Cabot Freshman Academy
JROTC Cadet of the Year - Grady Porter - Cabot High School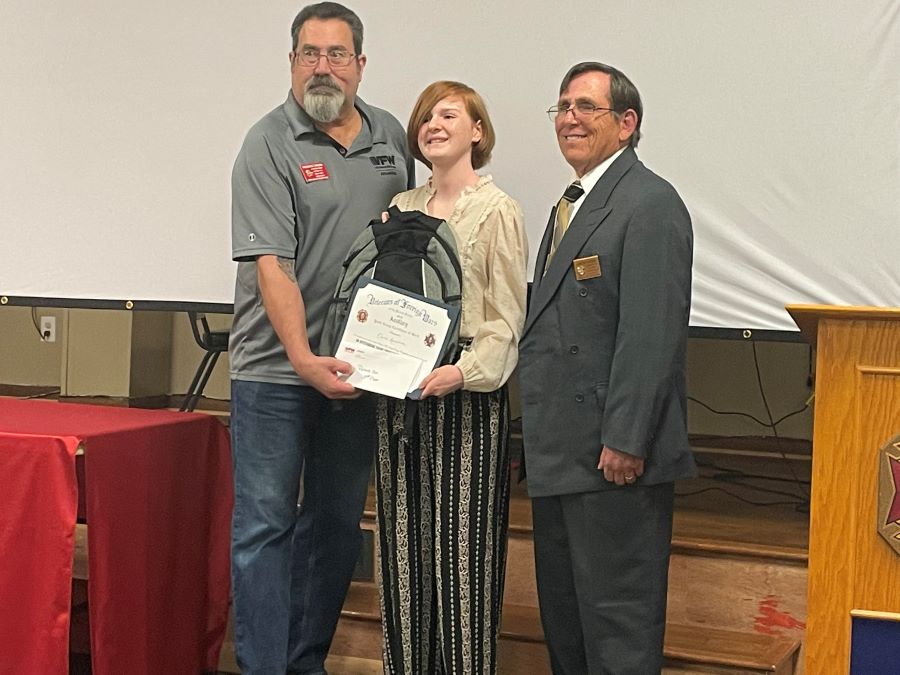 CJHS Award Nominees - Patriots Pen
Hailey Pitts - 1st place - $250
Madison Decker - 2nd place - $200
Olivia Konschak - 3rd place - $150