CHS Senior Named AR Times Academic All-Star 2023
May 15, 2023
Cabot High School senior Alexis Childs has been named an Arkansas Times Academic All-Star!
This award honors the best and brightest in the state. Only 20 students are named on the list.
ALEXIS CHILDS
Age: 17
Hometown: Cabot
High School: Cabot High School
Parents: Tara and Jason Childs
College plans: Georgetown University

Alexis Childs was already fluent in German by the time she started high school because she spent her sixth- through eighth-grade years living in Germany. Her father, a retired member of the U.S. Air Force, was stationed in Germany, and Alexis dealt with the culture shock of moving back to Cabot by joining her school's debate team. "It was really the most helpful thing because I got to travel right away," she said. "I got to make friends with freshmen and upperclassmen and people from around the state." She'd taken a casual debate class at her old school, but didn't have any expectations. She figured she'd drop it after a semester if she didn't like it. Four years and 50 tournaments later, she was named the 2023 Arkansas Speech and Debate Student of the Year. She said the award is a culmination of her competitive performance over the last four years, the impact she had on the state through volunteering, judging debate tournaments and mentoring young debaters. Alexis said debate is a valuable skill for students because it teaches them to think on their feet and to not just communicate with others, but to listen. "Debate in general is a great way to be exposed to so many different ideas and people with all different backgrounds," she said. Do people ask her if she plans on being a lawyer because of her success in debate? "I get that a lot," she said. "I actually am planning on law school at the moment." Georgetown University has been her dream school since her 10th-grade year, but she worried that she wasn't the ideal student the prestigious university typically accepts. "I don't have perfect test scores or anything," she said, modestly. "I feel like I'm surrounded by a lot of smart students." Alexis is a National Merit Finalist, an AP Scholar with Distinction and has an Arkansas Seal of Biliteracy for German and English. She was an Arkansas Girls State junior counselor, a member of the Cabot Youth Leadership Council and she's president of the Young Republicans club at her school. She will study international politics at her dream school in the fall.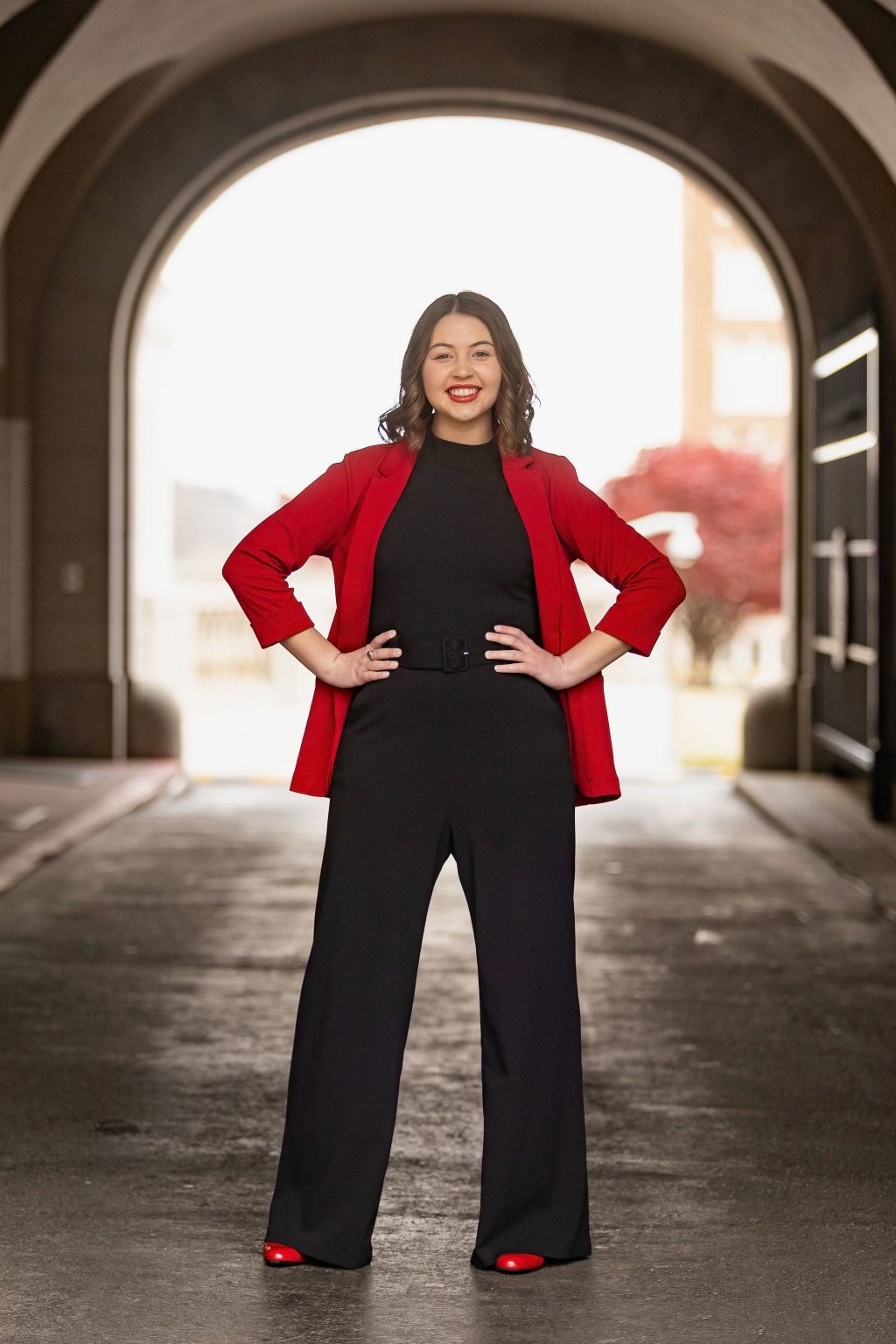 Congratulations Alexis on all your achievements!