Lady Panther Volleyball Team Competes in 2023 State Tournament: Oct. 25th
October 23, 2023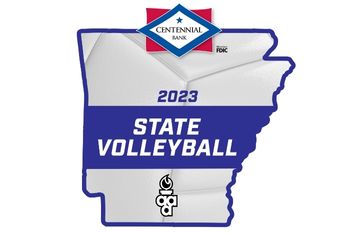 The Lady Panthers Volleyball Team will compete in the 2023 6A State Volleyball Tournament this week! Our Panthers are the #2 seed from the Central and received a bye so they will play in the second round, on Oct. 25th.
Wednesday, October 25th
Cabot vs Bentonville
Conway High School
2:00 p.m.

Tickets for the state volleyball tournament are ONLINE ONLY! There will be no hard tickets sold at the gate. Link to GoFan ticket purchasing www.ahsaa.org/tickets. Look for 6A State Tournament Tickets
The overall record for the Lady Panthers is 17-8 and 9-3 in conference. The volleyball team is coached by Head Coach Anna Robertson and Assistant Coach Cyndi McCrory.

Click HERE for the 6A State Tournament Schedule
*If the Lady Panthers win Wednesday afternoon, they will advance to the semi-finals and will compete Thursday, October 26th at 1:00 p.m.
Follow the 2023 AAA State Volleyball Tournament using the Arkansas Activities Association App and website.
2023 Lady Panthers Volleyball Team
#1 Savannah Plouch, #2 Molly Ivy, #3 McKinzee Haas, #5 Emma Shephard, #6 Jaycie Cook, #7 Bella Shock, #8 Taylor Caldwell, #9 Lorelei Moll, #10 Addison Edwards, #11 Lauren Curtis, #12 McKenzie Bryan, #13 Abby LeMay, #15 Margaret Scott, #16 Candela Saz Price, #18 Madilyn Lenox, #19 Bailey Yarberry, #22 Cady Masters, #24 Skylar White, #26 Riley Henson, and #27 Kaelyn Heagerty. Head Coach: Anna Robertson and Assistant Coach: Cyndi McCrory