November School Board Recognition 2023
November 17, 2023
Student Spotlight
Alex Fleming, Ward Central Elementary
Alex is a very happy first grade student in Mrs. Faught's class at Ward Central Elementary. Alex is always smiling and willing to work hard. He has mastered all the essential standards and learning targets in his WIN (What I Need) group. In fact, he has shown the most growth of any other first grade student. Alex is a resilient student who does not give up. Instead, he works hard to solve the problem.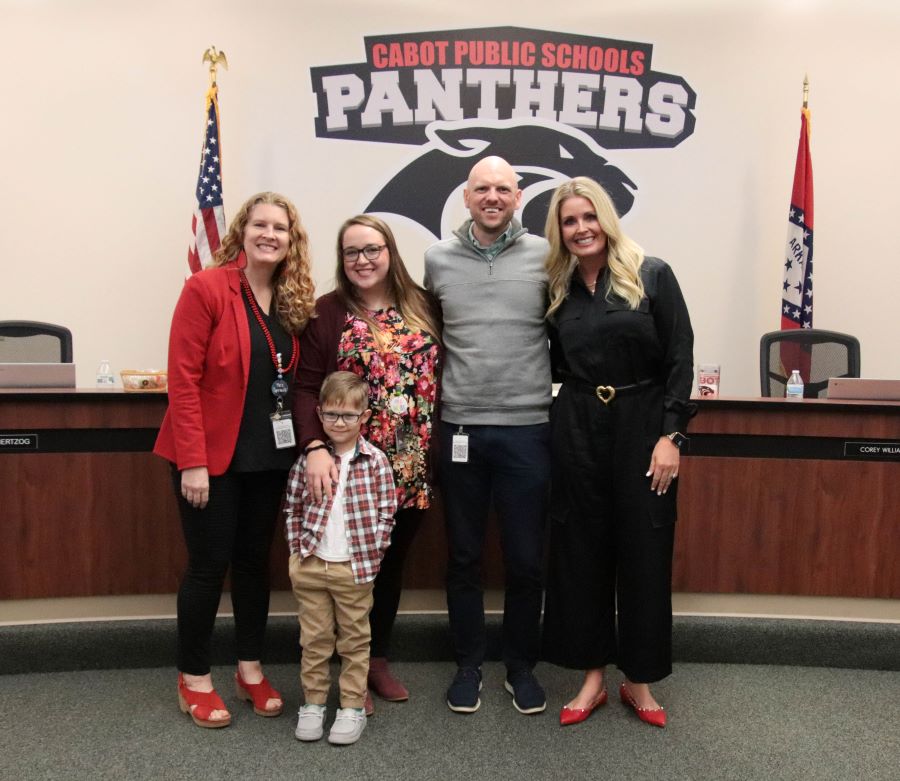 PLC Building Recognition
Maitland Webb, Ward Central Elementary - IIF (Instructional Innovation Facilitator)
Mrs. Webb has been an invaluable resource in supporting Ward Central Elementary through the PLC (Professional Learning Community) process. She has worked closely with seven new teachers providing guidance, reassurance, and support on a daily basis. Mrs. Webb also works with small groups of students each day from all grade levels. According to Principal Tobie Sprawls, Mrs. Webb is always willing to help in any capacity when it comes to students. Her dedication to data analysis has also helped staff recognize the strengths and weaknesses of students and in turn help fill in gaps that could have been missed.
---
Student Spotlight
Trista Campbell, Cabot Panther Academy
Trista is a senior at the Cabot Panther Academy. In fact, she actually rang the bell in October signally her completion and early graduation. Trista has already been accepted to Harding University. She has attended the Cabot Panther Academy since the 10th grade and was honored to have the opportunity to attend Girl's State this past summer. Trista says she enjoyed CPA because the class schedule was flexible and it allowed her to work at her own pace. Trista already has two jobs and is an extremely hard worker. She plans to become a civil attorney.

PLC Building Recognition
Austin Taylor, History Instructor at Cabot Panther Academy and Cabot Panther Digital Academy
Mr. Taylor is a member of the Guiding Coalition and an integral part of the Cabot Panther Academy's PLC (Professional Learning Community) process. He works with CPA's Tier 2 and Tier 3 students for literacy intervention. Mr. Taylor is also a James Madison Fellow for the state of Arkansas. Only one fellowship is issued per state! Mr. Taylor visited Washington D.C. this summer to attend the six week Madison Fellowship Institute.