Elementary Quiz Bowl Tournament 2020
February 5, 2020
It was an exciting day for dozens of Cabot 4th graders in the Gifted and Talented program as they participated in the 2020 Elementary Quiz Bowl Tournament. The tournament was held January 31st, at First Baptist Church in Cabot.
Fourteen teams, each coached by a Cabot High School student took part in the academic competition. Competitors were tested in areas including math, science, vocabulary, spelling, literature, trivia, sports and geography.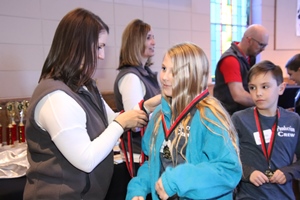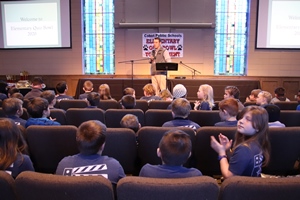 The top two teams that competed in the finals were the Tigers and the Sharks with the Tigers winning the tournament.
Congratulations to all the teams that participated!
Tigers 1st Place:
Coach Reese Turner
Captain: Christina Chhor
Gunner House
Katelyn Pennington
Jakob White
Sharks 2nd Place
Coach Kidist Brown
Captain Tyce Fletcher
Annabelle Doran
Ellie Field
Logan Hall
Keegan Leavitt
Piranhas 3rd Place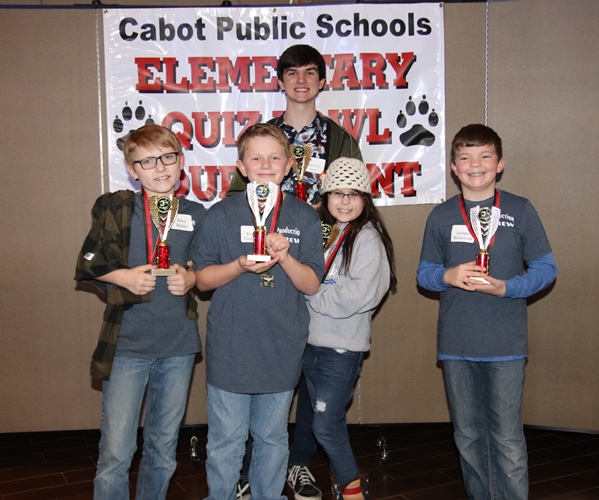 Coach Natalie Chidester
Captain Rachael McCall
Alex Baker
Keegan Culpepper
Ledger Nicholson
Isabella Sampson
*Thank you to First Baptist Church for all us to use your amazing facilities and to all the Cabot High School students for helping with the Elementary Quiz Bowl Tournament. Also, a big thank you to our Gifted & Talented Specialists and staff for your hard work in making this tournament a success every year!