Arkansas School Board Recognition Month 2021
Jan 12, 2021
Cabot Public Schools is proud to salute our dedicated Cabot School Board members during Arkansas School Board Recognition Month.
Governor Asa Hutchinson and the State Board of Education have officially declared the month of January as School Board Recognition Month.
More than 1,500 school board members serve students in districts across Arkansas. This school year, our board members and the district navigated many difficult challenges. This month-long observance is an excellent opportunity to show our appreciation to our elected volunteers who give countless hours of their time to ensure the success of our students.
Arkansas school board members are elected school leaders. Under state law they are empowered to set policy for their district, hire and evaluate the superintendent, oversee district finances, approve the budget, and determine the vision and mission of the district.
The Cabot School Board consists of seven outstanding community leaders.
Brian Evans
President
Mr. Evans and his wife, Melissa, have two children that attend Cabot schools. Mr. Evans, a native of McCrory, Arkansas, is the President and CEO of L&L Freight Services, Inc. He is a State Representative and serves District 43. He is also a board member of the Cabot Panther Foundation and serves on the Executive Committee of the Transportation Intermediaries Association. Mr. Evans and his family are active members of Faith Baptist Church.

Joe Trusty

Vice President
Mr. Trusty is a retired teacher of 34 years with 33 of those in the Cabot school system. He received his Music Education degree from Arkansas Tech University in Russellville in 1981. In 1997, he completed his Masters of Science in Education from the University of Central Arkansas. Mr. Trusty is married to Jackie Sims Trusty, a graduate of the Cabot School District. Mr. Trusty is a member of Mt. Carmel Baptist Church.
Pam Clem
Secretary
Mrs. Clem is married to Lonoke County Deputy Sheriff Danny Clem. They are the proud parents of six children and six grandchildren. Mrs. Clem retired from the Cabot School District after 15 years, most notably as the administrative assistant to the Athletic Director. She has served on the Cabot Panther Foundation Advisory Board, the Classified Personnel Policy Committee, and was instrumental in Cabot Can, a summer feeding program for Cabot students. Mrs. Clem also serves on the executive board for "Walk for Wheezy." Mrs. Clem is a graduate of Cabot High School. Her family has been a fixture in the Cabot Community for close to 50 years.
Marvin Jones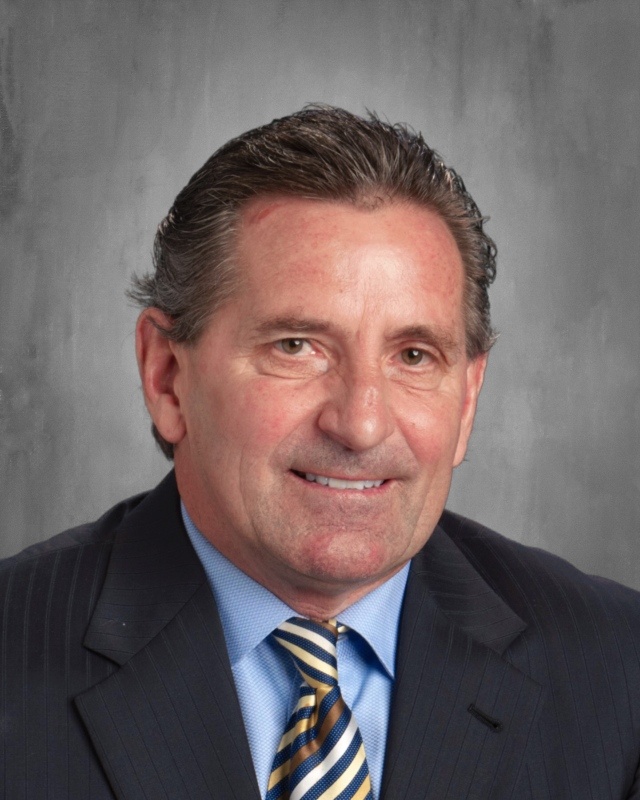 Member
Mr. Jones has three kids and five grandchildren associated with the Cabot School District. He is a graduate of Baker University Graduate School of Business with a BBA and MBA. Mr. Jones is President of MWJ Enterprises, Inc, serves as an adjunct professor of economics at ASU, and attends New Life Church in Cabot.
Donna Nash
Member
Mrs. Nash is a retired teacher, and her husband is the late Brooks Nash. Her two children, Brooklynn and Mike, are graduates of Cabot High School. She received her B.A. degree from UALR and her M.A. degree from UCA. Mrs. Nash is a member of Cabot United Methodist Church.
Sarah Owen

Member
Mrs. Owen is married to Dr. Clayton Owen and they are proud parents to Sam, Abe, Eloise and Zeke. She and her husband have been residents of Cabot since 2004. Mrs. Owen is the founder and spokesperson for "Walk for Wheezy" and has been instrumental in implementing CPR training districtwide. She also served as the President of the Cabot Panther Foundation from 2010‐2014 and currently serves as an Executive Board member of the Foundation as well as the Cabot Chamber of Commerce.
Mrs. Owen and her family are members of Fellowship Bible Church in Cabot. When considering a location to establish their Orthodontic practice, they wanted a community with a strong public school system and a good church home. She feels extremely blessed to have found both.
Corey Williams
Member
Mr. Williams is a Division President & Chief Lending Officer for Centennial Bank. His wife, Amy, is the Executive Director for the Cabot Chamber of Commerce. They have three kids, Alex, Lauren, & Logan. Mr. Williams graduated from Arkansas State University with a Bachelor of Science degree in Marketing Management. Mr. Williams and his family are members of Mt. Carmel Baptist Church.
In 2018, the Cabot School Board was honored with the Arkansas School Boards Association's, "School Board of Excellence in Leadership" Award. This award recognizes school boards whose dedication and ethical service have made a positive impact on the students in their district.