Roadmap to Reopening: CPS New Start Date & CPDA Changes Regarding Sports/Activities
Jul 14, 2020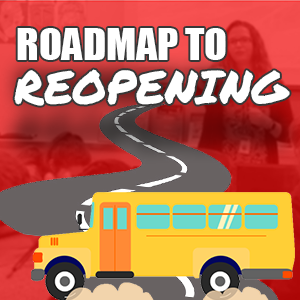 The new official start date for the 2020-2021 school year (Pre-K-12) for Cabot Public Schools is Monday, August 24th.
The new school calendar will be released after it is approved by the Cabot School Board at the July 21st meeting. You'll recall, Governor Asa Hutchinson directed schools to move the start date from August 13th to the week of August 24th.
This means Cabot Public Schools, the Cabot Panther Digital Academy, and ACE and ACE North will all begin on Monday, August 24th.
We also have some good news regarding the Cabot Panther Digital Academy. Effective immediately, CPDA students may now participate in AAA sports and activities. For a complete list, click HERE.
*Please note, transportation to and from sports/activities is not provided for CPDA students.
*If you have already applied to the CPDA and your student is interested in sports, contact the Athletic Department at 501-743-3530 or your building principal for other activities (see above).
*If you have not submitted an application to the CPDA but would like to now, you need to do so by the deadline, Sunday, July 19th as well as contact athletics or your building principal.
*If you applied to ACE or ACE North and would like to now apply to the CPDA, complete the CPDA application by Sunday, July 19th and notify ACE Principal Carrie Lair (carrie.lair@cabotschools.org) or ACE North Principal Georgia Chastain (georgia.chastain@cabotschools.org) of your change.