CHS Homecoming 2020
October 12, 2020
Panther families and fans celebrated Cabot High School's Homecoming at Panther Stadium on Friday, October, 9, 2020.
Laina Evans was officially crowned Cabot High School's 2020 Homecoming Queen and Grace Bing was named Maid of Honor.
Before the homecoming court was introduced on the field, our CHS Sweethearts & Escorts were also recognized on the Panther Tron.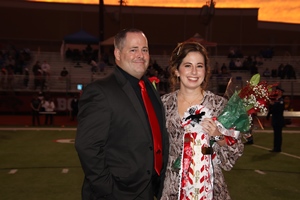 Our Cabot Panthers played the Conway Wampus Cats and unfortunately fell short 49-52.