CPS Diversity, Equity & Inclusion Committee — Mission & Goals
Oct 7, 2020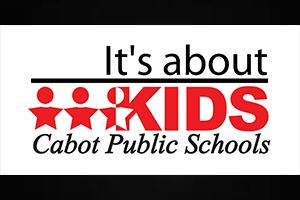 The Cabot Public Schools Diversity, Equity & Inclusion Committee has been hard at work establishing its mission and goals for the school year.
The committee is comprised of individuals with unique backgrounds, perspectives, and experiences who:
• Have a firm interest in educational equity issues
• Bring their own knowledge and experiences that reflect the diversity of the Cabot community
• Have diverse experiences across many dimensions
• Can create processes of institutional change related to diversity, equity and inclusion
You may remember at the June 16, 2020 school board meeting, the Cabot School Board adopted a resolution supporting diversity, equity, inclusion and condemning discrimination in every form. Included in the resolution was the creation of the Diversity, Equity, and Inclusion Committee.
The DEI Committee is working on an action plan to identify and elminiate barriers and to build strong, healthy ties to the community. The group is also in the process of developing and presenting immediate and long-term recommendations to district administrators and Cabot School Board members on ways we can better ensure every student and adult is valued and respected.
Mission:
The Cabot School District believes in fostering a safe, caring and mutually respectful environment where all who enter our schools feel honored and valued for their diverse abilities, ethnicities, national origins, orientations or religious beliefs.
Goals:
Rebranding our school district to one where people see and believe that diversity is welcome, and equity and inclusion are the norm, not the exception.
Educating school district staff on how to be effective change-makers in the movement for diversity and inclusion.
Members are excited to have the incredible opportunity to make a difference and bring about important change. For more information on the Diversity, Equity & Inclusion Committee:
Director of Counseling, Terena Woodruff: terena.woodruff@cabotschools.org
District Social Worker, Jordan Boris: jordan.boris@cabotschools.org